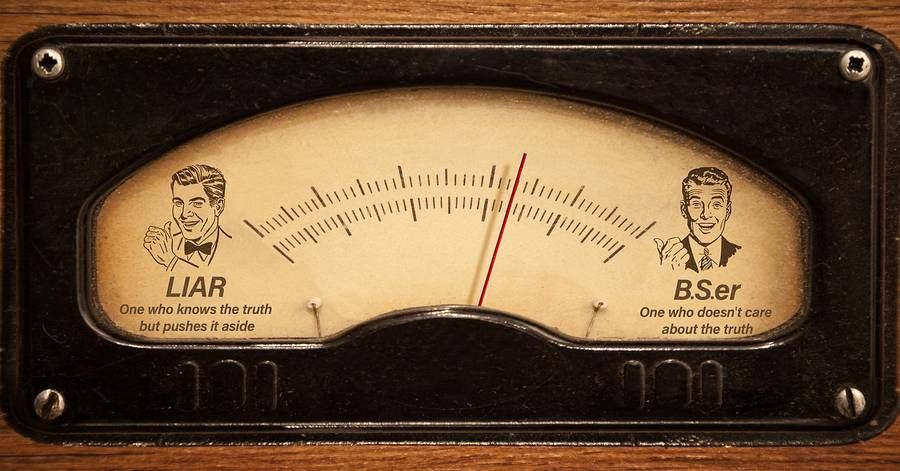 .
As noted by the Wall Street Journal (March 19th:  See BS meter copied above)

In the digital age, misinformation—from nonsense to lies—spreads faster than ever and is becoming an area of serious research
Understanding the causes and consequences of B.S. is a recent theme in recent research conducted by  John V. Petrocelli, Ph.D., Scott Family Faculty Associate Professor of Psychology., and this work is recently highlighted in both academic and popular press.
You can read his scientific research on this topic: The Antecedents of Bullshitting, (in press) in the Journal of Experimental Social Psychology ….   AND recently discussed in….March 19th, The Wall Street Journal: "Fine tune your BS detector: You'll need it"  
https://www.wsj.com/articles/fine-tune-your-b-s-detector-youll-need-it-1521471721.
Professor Petrocelli recently chaired a SPSP symposium: "Bullshitting:Empirical and Experiential Examinations on Pervasive Social Behavior" (2018 meeting of the Society of Social & Personality Psychology, Atlanta, GA).   In this symposium, Dr. Petrocelli explained that:
Bullshitting involves communicating with little to no regard for evidence
or truth. Very little is known, empirically, about this seemingly pervasive
social behavior. This symposium demonstrates the value of understanding
bullshitting by examining its antecedents and consequences, when people
are receptive and sensitive to it, and conditions under which people identify
it for what it is.   JVP,
Find more like this: Department News, Research, ResearchProject