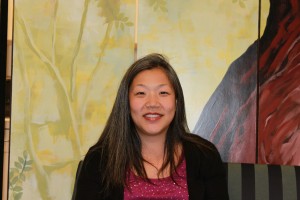 Professor of Psychology
Greene Hall 446
(336) 758-5750
kiangl@wfu.edu

My research is in self and identity, family and social relationships, and culture. Major themes include:
(1) Relational approaches to self and identity: I am interested in how self-evaluations and social identifications vary across relationships (e.g., parents, same-ethnic peers, different-ethnic peers) and ultimately influence adjustment. I also examine how ethnic identity operates within the specific social context of the family.
(2) Protective influences in development: With a focus on youth from ethnic minority backgrounds, I am interested in uncovering ways to promote healthy well-being and more adaptive social relationships. Does cultural background or ethnic identification have a protective role in development? What are the precise mechanisms by which these positive effects occur (e.g., through a deeper sense of social belonging or purpose in life)?
In upcoming work, I plan to integrate biological, social, and cultural factors into an interdisciplinary framework to better understand how multiple processes interact in development.
Selected Publications:
Bhattacharjee, K., & Kiang, L. (in press). Autonomy in Asian American adolescents: Normative changes and associations with parent-child cohesion and adjustment. Journal of Youth and Adolescence.
Kiang, L., Folmar. S., & Gentry, K. (in press). "Untouchable"? Social status, identity, and mental health among adolescents in Nepal. Journal of Adolescent Research.
Kiang, L., Broome, M., Chan, M., Stein, G. L., Gonzalez, L. M., & Supple, A. J. Foreigner objectification, English proficiency, and adjustment among youth and mothers from Latin American backgrounds. Cultural Diversity and Ethnic Minority Psychology.
Gusler, S., & Kiang, L. (in press). Childhood peer victimization experiences and adult psychological adjustment: Examining race/ethnicity and race-related attributions. Journal of Social and Personal Relationships.
Kiang, L., Supple, A. J., & Stein, G. L. (in press). Latent profiles of discrimination and socialization predicting ethnic identity and well-being among Asian American adolescents. Journal of Research on Adolescence.
Kiang, L., & Ip, E. (2018). Longitudinal profiles of eudaimonic well-being in Asian Americanadolescents. Cultural Diversity and Ethnic Minority Psychology, 24(1), 62-74.Kiang, L., & Witkow, M. R. (2018). Identifying as American among adolescents from Asian backgrounds. Journal of Youth and Adolescence, 47(1), 64-76.